We're excited to have Louise and her team from LJM Massage on board again this year, who will be providing soft tissue massages before and after the race. There will be a small charge of £10 for a 15 minutes
Here's a little bit about them:
Louise Mitchell, MISRM, MSMA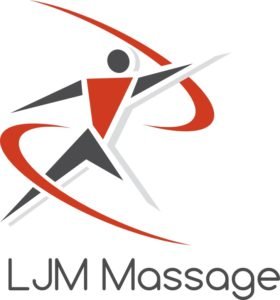 Soft Tissue Therapy is a key addition to any person's training schedule to keep muscles flexible and to prevent injury especially for those who train regularly. It is also incredibly beneficial for those of us who sit behind desks and drive a lot which leads to a build up in tension and can lead to future long term issues.
Key Benefits of Massage:-
•Can help ease muscular tension caused by stress or exercise •Can help improve Posture
•Can improve sleep through muscle relaxation
•Can support a better range of movement
•Improves circulation and lymphatic flow
•Can help with scar tissue reduction post injury
Louise has qualified as a Soft Tissue Therapist gaining a Level 5 Professional Diploma in Clinical and Sports Remedial Massage Therapy from the London School of Sports Massage, and is a fully accred- ited and insured member of the Sports Massage Association and Institute of Sports & Remedial Massage.
Louise has completed additional qualifications in Kinesiology Taping with ROCKTAPE and St Mary's University, Twickenham and has a breadth of experience having been Lead Soft Tissue Therapist for both Aldershot & Fleet Rugby Team and The Farnham Knights American Football Team. She has worked at a number of Events including, Bournemouth and Farnham Rugby 7's, GB Powerlifting competitions and a number of Cross Fit Games.