*** The next Rushmoor Wellesley 10k will be on Sunday 13th October 2019 at 10am ***
*** The race was sold out in 2018. Enter early in 2019 to avoid disappointment. We expect to open entries in February ***
Pre-registration
This will take place at Aldershot Cricket Club on the following dates:
Saturday 13th October 2018 – 8.30am to 12pm (midday)
or
On-the-day Collection 14th Oct at Aldershot Rugby Stadium GU11 2TD
This will be possible between 8 am and 9.15 am from the registration – the 2k Fun Run will be registering on the day ….. so please try and pick up beforehand.
Race Day Schedule
8:00 am Race registration and bag drop opens
10:00am 10k Race and Fun Run start
11.00am to 11:30am – Nepalese Dancing and singing 
11.30am – Prize giving 
Prizes – Plaques 
Male 1st 2nd 3rd Vets 1st 30+ 40+ 50+ 60+
Female 1st 2nd 3rd Vets 1st 35+ 45+ 55+ 65+
Team award (1st 3 in any team)
+ 1st place female and 1st place Male – Massage by LJM , a jar of BNUTZ, Special Voucher from Alton sports
Rushmoor Wellesley 10k is Sponsored by
Location –

Army Rugby Stadium, Queens Avenue, Aldershot.
Race HQ (Toilets, refreshments, registration and bag drop) – Aldershot Army Rugby Stadium, Queen's Avenue, Aldershot
Start – Queen's Avenue Playing Fields, Aldershot (just over the road – same as parkrun start)
Finish – Aldershot Army Rugby Stadium, Queen's Avenue, Aldershot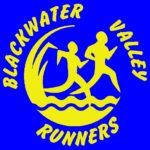 Travel by Public Transport
The race start and finish is approximately 2.5 miles from Aldershot Railway Station and 1.5 miles from North Camp Railway Station. There is no connecting bus service from North Camp Station to Queens Avenue in Aldershot but the No. 1 route Stagecoach Goldline bus service runs from Aldershot Railway Station every 10 minutes. There is a stop in Queens Avenue, a short walk from the start.
The No. 1 route bus service also connects Farnborough Main Railway Station.
Travel on Foot
The Basingstoke canal tow path runs from Woking to Queens Avenue and also from Fleet/ Basingstoke in the other direction. The race start and finish is about a 30 minute walk from Aldershot town centre along Hospital Hill and then Queens Avenue.
Travel by Car
From the A331 North Camp exit and head down Lynchford Road towards Farnborough. At the next roundabout turn left onto Queens Avenue. Take the second exit at the next roundabout. The race starts on the playing fields to your right about a quarter of a mile down the road. Parking is in the Sports Centre, car park 6, next to the Garrison Sports Centre. To reach this turn left into Princes' Avenue at the traffic lights after passing the Army Rugby Stadium on your left. Follow the road round to the left and then follow the road to the end, turning left before the barracks. The car park is on your left and is signposted from Queens Avenue. Please do not park in any of the other car parks.
From the A325 at the Alison's exit. Turn left onto Alison's Avenue and then left again at the first set of lights into Queens Avenue. Princes Avenue is on your right and the start of the race is on your left.
Important: Visit our car parking page for more info including how to leave the car park!
The Course
We have an awesome 10k course lined up for you.
Find out more by visiting our dedicated course page.
Please Note
Numbers and T-Shirts will be given out in advance at pre-registration and on the day during registration. You will not receive a race pack in the post.
Medals are awarded to all finishers at the end of the race, along with water.